Below is the information needed to setup the interface between OpenTech Alliance and Sitelink Web customers.
What are the Corporate / Location codes (for each site)? (When in SiteLink select the Help button & go to the other tab)
What credit card processor do you use at each facility? (PPI, PcCharge, Smart, TRANSFIRST or Auth.net)
Create OpenTech users in Corporate Control Center (instructions below)
User setup instructions:
1. In Corporate Control Center Click on Corporate Users and Rights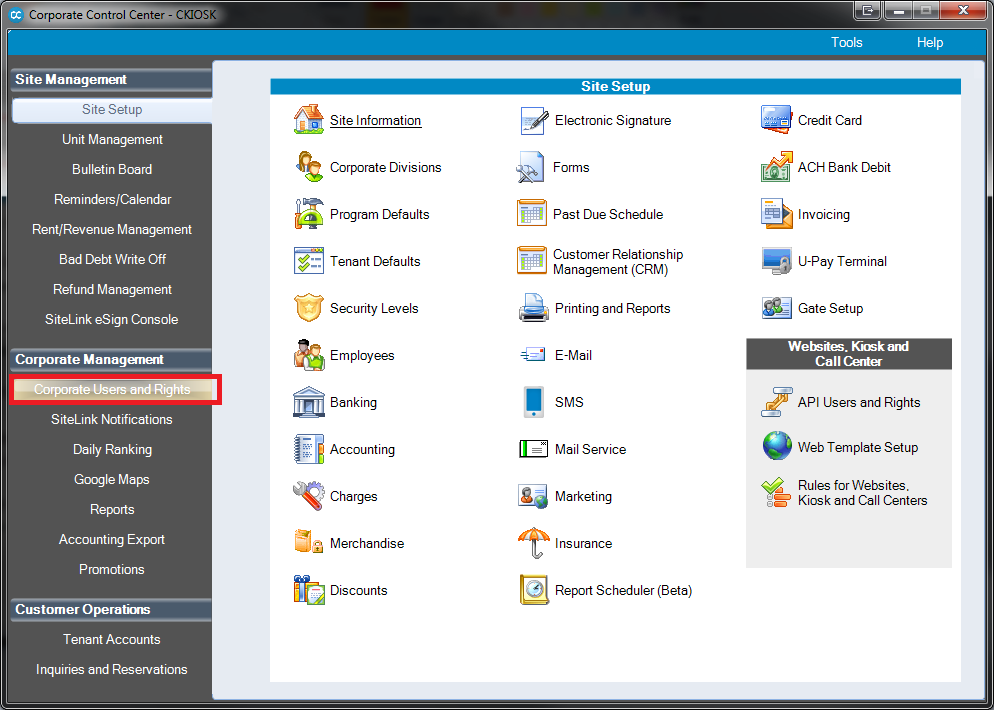 2. Click on Users
3. From the User Manager window, click on Add
4. From the Users Edit Window you will enter the following information.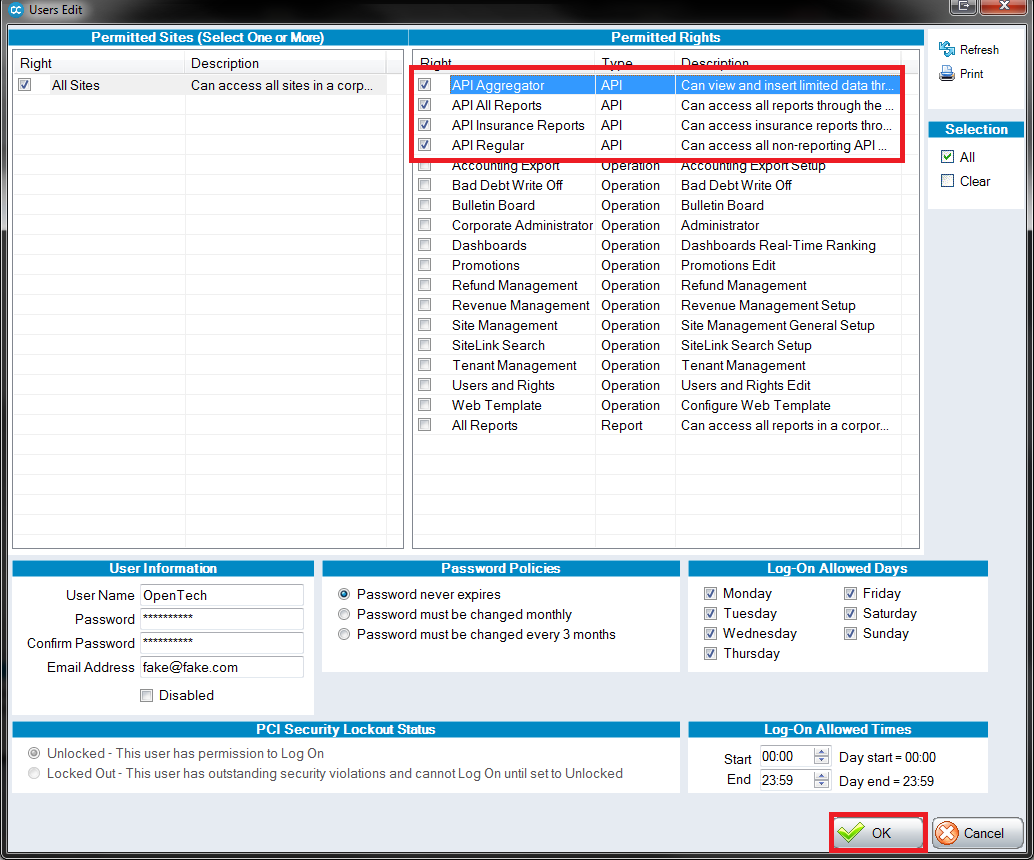 User Name: OpenTech
Password: OpenTech96
Confirm Password: OpenTech96
Email Address: (any email address)
You will also need to check all 4 API rights at the top of the Permitted Rights list. See below for help. All settings should match the below screen shot. Then click ok.